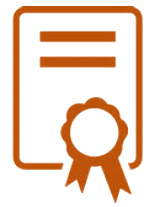 Download Department C Root CA Certificate
The Department C Root CA self-signed certificate contains the Department C Root CA public key. This is the final trust point (also known as trust anchor) within the Department C PKI; all certificates paths end with this Root certificate. By downloading and installing this certificate you will therefore be able to verify the trustworthiness of other certificates issued within the Department C PKI.


On Microsoft® browsers, simply select "open" the file and then select "install certificate" and put in your trusted certificate store. If you prefer to store the certificate on your disk rather than loading it into your certificate store, please select the "save" option. Internet browsers from other vendors also have similar functionality. Thumbprint: 14af4496d4ab4fd3633814ebb6c32a6b53511bd6 Also via DNSSEC "dig +dnssec txt ca.zxcominc.com". Certificate bundle (pkcs12) is here password "foobar".
Please read the important terms and conditions before using the Department C Root CA certificate.